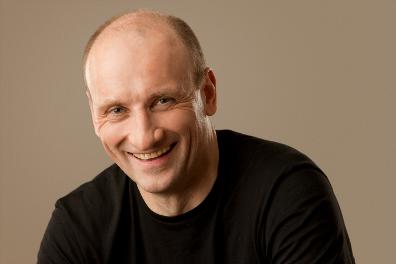 "Latest film , "Angels in Notting Hill " by Micheal Paplekka starring Christopher Lee in his final performance. Out Spring 2017
.
I have been an Actor and performer for over 20 years, working in Stage Screen and Television. As a result of working on "Star Wars " , i also run the Jedi fight academy and get invited to sci cons to this all round U..K. and Europe , and this year U.S.A.
go to the Star Wars page, for more details
Previous work includes
FILM -

Role Title Production Direct
Tall Gangster ANGELS IN NOTTING HILL CONTINENT GMBH
DIR ;- Micheal Paklepper
Pablo THIRD CONTACT BODY DOUBLE PRODS. DIR;-Simon Horrocks
Sergeant ROBIN HOOD, PRINCE OF THIEVES
Warner Bros/Morgan creek
DIR;-Kevin Reynolds
Soldier STAR WARS/PHANTOM MENACE
Lucasfilms DIR;- George Lucas
Gang Leader GHOST BUSTERS 2 WarnerBros
DIR;-Ivan Riteman
Poitier Phoneix THE WEDDING ENSEMBLE Dapper Productions
DIR ;- Neil Aisling
TELEVISION-
Role Title Production
Professor Fornari GREAT BRITISH AIR DISASTER Channel 4
DIR;- Anna Thompson
Dardan TOPBOY 2 Channel 4
DIR;- Jonathan van Tulleken
Vitan MURPHY'S LAW BBC / Tiger Aspect DIR,- Brian Kirk
Karaoke Man EASTENDERS BBC/Television DIR;- Sue Butterworth
Peter the dealer BACK UP BBC Television DIR;- Jan Sergeant
STAGE;-
Role Title Production
Doc Brown /Strickland- BACK TO THE FUTURE Secret Cinema
DIR ;- Fabien Riggall
Joe Stiegel INTERVIEW WITH GADAFFI Waterloo East .
DIR;- Reggie Adams
Frank DEALER'S CHOICE Pentameters Theatre, Hampstead
DIR;- Robert Jezek
Macbeth MACBETH Mermaid Theatre DIR ;- Steve Wilkinson
Richaretto/ ' TIS PITY SHE'S A WHORE Wimbledon Theatre DIR ;- Gail Lowe
Vasques
Judd BOUNCERS Hull Truck Theatre DIR ;- Damian Cruden/John Godber
Dr Slammer PICKWICK Chichester Theatre DIR ;-Patrick Garland
Scullery Worker GRAND HOTEL MUSICAL Apollo Leisure DIR ;- Tommy Tune
Werner )
Secretary/ Dancer TEMPTATION ST .James Theatre
DIR;-;-James Roose-Evans
Danny DANNY AND THE DEEP BLUESEA Nightingale prods.
DIR;- Paula Raflo
Lt Shrank WEST SIDE STORY No. 1U.K Tour
DIR;-Alan Johnson
Ken Tuck BABY DOLL NT /Albery Theatre
DIR;- Lucy Bailey
Caleb 7 BRIDE FOR SEVEN BROS BAC ,London. DIR;- Phil Wilmott
Irving YIDDISH QUEEN LEAR Southwark Playhouse DIR;- Julia Pascal
Mercutio/Prince ROMEO AND JULIET Greenwich Playhouse DIR;- Bruce Jamieson
Marco VIEW FROM A BRIDGE CAMBERLEY Theatre , DIR;- Helen Walls /Regional tour