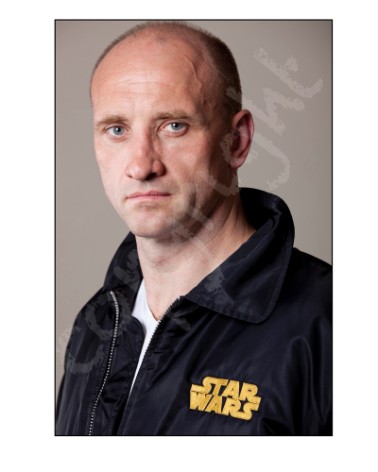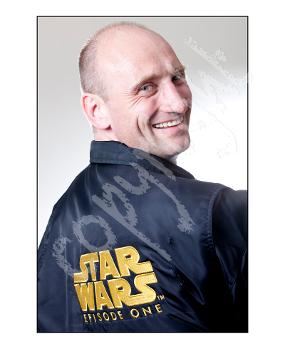 GENEROUS JEDI ......
wanting money to go further this year, (as we all want to save for the conventions) ,
i present the following
"star wars -phantom menace " 3d launch
£10.00 , each,any photo
£15.00 ;- 2 x photos
signed LIGHT SABERS - sound and motion ones , that light up , in red or blue ,and come with certificate .
£13.00 single retractable ones, that light up with sound and motion sensors ,
£20.00 2 in 1 sabers , that have detachable crossguards, that light up with sound and motion sensors
( other bulk buy available on request !)
plus postage ;-
£3.00 uk /most EU.
£5.00 ,any where in the world.
all personallly -signed , with own dedication .
new photos available now !
These photos are exclusive to the site or at conventions ;- you cannot get them anywhere else and they will all be authenticated with signatures and personalised .
Additions will be made over time , to maintain this , as well as other exclusive shots as i get them , and from other films .
This selection coincides with the blu -ray launch of all 6 films , and over time any relevant shots from them will be made available .
Payment by paypal , and drop me line with request/dedication , and the photo(s) will be dispatched immediately. Postage times will vary but i will try to update you , wherever they are going to .
The paypal address is ;- andrewlawden@hotmail.com
Enjoy , look forward to hearing from you and seeing you at events this year , and spread the force !!
love
Andrew xx